About Dr. Sarah Quan
Dr. Sarah Quan M.D in China, is an Alberta registered Acupuncturist (R. ACUP). She is founder and owner of Acupuncture & Herbs Wellness Clinic. She obtained her Medical Doctor (Western Medicine) Degree and Traditional Chinese Medicine training from a Medical College and Residency Program in a teaching hospital in China.
To expand her knowledge and skills, she completed a Nutrition course at Southern Alberta Institute of Technology (SAIT), Advanced Therapeutic Massage in Calgary, and Advanced Clinical Practice Training of Acupuncture and Herbs in a Traditional Chinese Medical University in China.
Dr. Sarah Quan practiced as a General Internist for four years and as a Cardiologist for five years in a general hospital in China. She has practiced acupuncture and herbs in Calgary for over 17 years.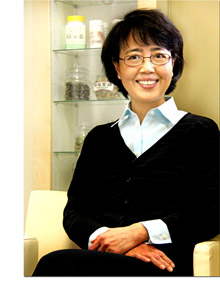 Dr. Sarah Quan has been integrating Acupuncture, Chinese Herbal Medicine, Nutrition, and Dietary Therapies in her practice. Through treating over thousands of patients, Dr Quan has possessed rich first hand experiences and knowledge, and effectively treated many complicated illnesses. Dr. Sarah Quan is specialized in treating conditions related to women's health, fertility, pain syndromes, digestive disorders and mental health.
Dr. Sarah Quan is passionate about the quality and excellence of care for her patients!