Our Services
Chinese Medicine is a comprehensive form of healthcare and has a more than 3000-year history of successfully diagnosing, treating and preventing illness. It mainly includes Acupuncture, Chinese Herbal Therapy, Moxibustion, Cupping, Tuina Massage, Taichi (form of exercise) and Chinese Dietary Therapy.
The highest goal of Chinese Medicine is to help you live in harmony with your own nature.
At our clinic, we provide Acupuncture in conjunction with Herbal Therapy, Cupping and Nutrition Counseling.
Acupuncture is based on Chinese Medicine principles where energy flows in a complex system of channels called meridians. These meridians are connected to all of body tissues and organs. The energy flow determents mental and physical wellness.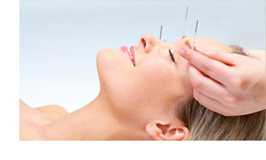 Acupuncture involves inserting sterile and disposable needles at specific points to stimulate the body's energy flow, to restore the energetic balance in the body. No substance is injected into the body.
Acupuncture can be combined with Chinese Herbal Therapy and other Chinese Medicine therapies.
The World Health Organization has endorsed acupuncture as an effective treatment for numerous conditions. Click here for more information.
At Acupuncture & Herbs Wellness Clinic, we are providing Chinese massage therapy by registered massage therapist who is well trained at Traditional Chinese Medicine College in China and has rich practice experience in China and Canada.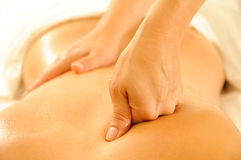 Chinese massage therapy is believed to have 3000 years history and is one of the essential parts of traditional Chinese medicine. Chinese massage can help and restore the natural flow of energy in the body to release stress and heal certain conditions. Chinese massage as a therapeutic modality has been widely used to treat injuries, and joints and muscular problems.
Chines massage uses variety of unique techniques to make body function well.
Press and rub for rejuvenation and maintenance of health and wellbeing.
Tuina, push and grasp for injury recovery, and treating muscular and joint problems.
Press certain points on the meridians of the body, called acupressure for relief of stress and pain and promoting inner organ function.
Cupping is a Chinese Medicine therapy that has been used for centuries in China. It has also been used in many other parts of the world, such as South Africa, Europe, and Russia.
Cupping is applied to certain acupuncture points as well as to parts of the body that are not functioning at their best. Cupping removes stagnation and toxins in the body and opens the meridians. It is often used after acupuncture.
Herbal Therapy is the Chinese form of internal medicine. Thousands of herbs have been used to restore balance by increasing or decreasing energy. Chinese developed a complex system of herbal medicine.
Different herbs are combined into a herbal formula. Each formula produces a specific synergistic effect that works powerfully through the meridians to enhance body functions. Components of formula are frequently adjusted according to patient's constitution symptoms and imbalance.
Nutrition plays a significant role in your life, even before your birth, and it will continue to affect you in major ways, depending on how you choose your foods. Good nutrition can bring good health benefits later. A healthy diet can prevent and lessen diseases, conditions and health problems.
Dietary therapy is a big part of Traditional Chinese Medicine. Many foods are classified in the same way as herbs based on their innate temperature and energetic effects for health promotion and treatment.
Dr Quan advises and gives patients practical diet guidance to help restore their balance following modern nutrition and Chinese dietary principles.


----------------------------
At our clinic, Dr Quan assesses each patient using Chinese Medicine diagnosis methods and identifies factors that contribute to his or her specific health issues. Because symptoms are unique to each patient, Dr. Quan implements an individualized treatment plan that best suits his or her health related issues.
We encourage making appointments as far in advance as possible. Dr. Quan operates a high volume clinic on a regular basis. Our friendly Medical Administrative team will be happy to answer any questions you have regarding scheduling and payment arrangements.
Call administration for appointment: 403.253.3838