------------------------------
[Fertility testimonial]
------------------------------
[Infertility]
Infertility: Nov. 24, 2015
Dr. Sarah Quan has been an angel to our family in several ways. In an effort to conceive our second child, my husband and I suffered several miscarriages and years of heartbreak. We wanted nothing more than to give our son a brother or sister. After all, we were healthy and had no real trouble conceiving our first son even though I only have one ovary. I had one removed as a teenager due to a large ovarian cyst that wrapped itself around the ovary and fallopian tube Doctors advised me that I should not have trouble conceiving children once I was older.
This didn't seem to be the case. The medical doctors kept telling me that I would conceive eventually and that what I was experiencing was normal. After three miscarriages, we became desperate for help and turned to acupuncture. We couldn't handle one more negative pregnancy test or a positive one that would turn to heartbreak 6,8 or even 12 weeks later. Sarah was very professional and seemed to understand my bodies needs immediately. She changed my cycle completely and within two months of treatment and one month of trying, I conceived my second child. On February 10th, 2008 4.5 years after our first son was born, we welcomed Elliott Wessely Bro into the world! He has been a joy ever since!
Our story doesn't end there! Seven years later in February 2015, we discovered I was pregnant with our third child. We were delightfully surprised and overjoyed! At my 37 week appointment, it was discovered that our baby was breech! I immediately knew who to ask for help and called Sarah's office that Tuesday morning. They were able to slip me in for a treatment and moxibustion. We did the moxibustion at home later that day, and by my follow up ultrasound and breech consult on the Friday baby was now head down! I am seeing Sarah tomorrow on my due date and hope to meet my new little one before the weekend! We are so grateful to Sarah and her staff and highly recommend her care for all of your health needs.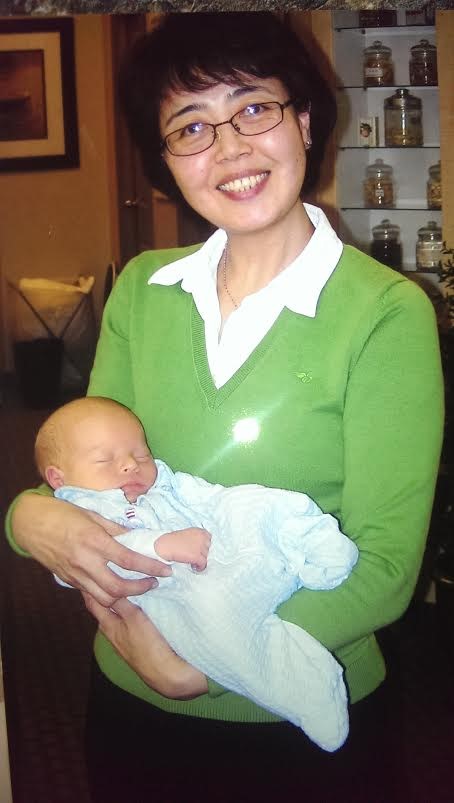 Rae
-----------------------------------------------------------
[Infertility]
Infertility: Nov. 15, 2015
We struggled with infertility for several years and were finally accepted into the Regional Fertility Program.
Based on age, low ovarian reserve and a few other factors, the recommendation was to do an aggressive version of IVF. Convinced that this would work for sure, we were absolutely devastated when it was unsuccessful.
This was a low point in our life and we had given up all hope of having children. We were considering a second cycle of IVF but weary of the financial expense, the stress, the hormones and what could be another disappointment.
We were never big believers of alternative therapies and Eastern medicine, and when someone asked if we had tried acupuncture my reaction was that "where was the science backing this?", and "how could this possibly work?".
Out of desperation we opened our mind totally to the idea, and although we were seeing Dr. Sarah during our IVF journey, we decided to commit to the whole process which included acupuncture treatments, a change in diet and some Chinese herbs.
Within two months, Dr Sarah helped regulate my cycle and we became pregnant. We are now parents to an energetic 16 month old boy and I attribute this blessing to Dr. Sarah. Her faith, coaching and treatments worked when Western medicine failed.
Thank you Dr. Sarah - you are the reason we have the family we have today!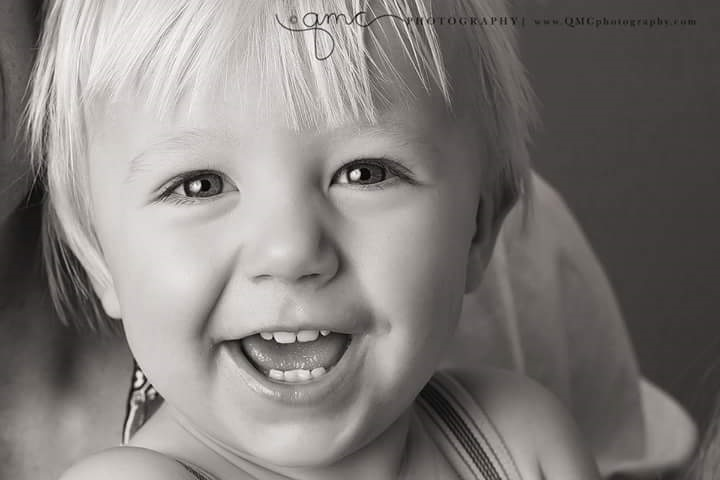 Natalie
-----------------------------------------------------------
[Fertility testimonial]
Infertility: Apr 13, 2013
Everything was going exactly how I had planned. I finished my degree, worked for two years, got married to an amazing man, then, after a couple of years we decided to start our family. After a year of trying, nothing was happening and I knew in my heart something was wrong. After seeing three different doctors and being told each time ?you are young, sometimes it takes longer, there is nothing wrong with you,? I was still not pregnant nor did I know why I wasn?t. It was with the fourth and final doctor that I was finally diagnosed with PCOS, (Polycystic Ovarian Syndrome) now, began the waiting game?waiting for specialists and an appointment at a fertility centre.
As I researched everything I could about PCOS, as I was finding it very frustrating to have to wait so long to talk to specialists and actually get information from them. The more I read, the more depressed, angry, hurt and broken I felt. Why couldn?t I get the help I needed, when I needed it!
Finally at the fertility clinic, I became one of their many, many numbers on a chart. It was a very cold and impersonal experience. I had to call in to a machine, leave a message using my identification chart number, then wait until someone I had never met called me back with results or what I should be doing next. It was during this process that I found a phone book, flipped to the acupuncture section, closed my eyes and let my finger fall when it may. This is when I found DR. Quan!
Dr. Quan, with her gentle, kind and understanding demure was exactly what I had been praying for! During my acupuncture appointments, I actually had hope, and even, dare I say, relaxed for a moment. I was probably not the calmest patient as I was falling apart emotionally, psychologically and spiritually, but Dr. Quan was always able to lift my spirits while I was there and I began to feel a sense of hope I had long since lost. Through the medication from the fertility clinic and Dr. Quan?s acupuncture I actually became pregnant! It was a joy filled two and a half months, until my twelve-week ultrasound identified no heartbeat and that my baby had died. I was heartbroken, lost and so full of pain. I had many, many time thought of giving up, but I am so thankful I didn?t.
I did go back and try again. The first round of medication (from the fertility clinic) combined with Dr. Quan?s acupuncture treatments did not result in a pregnancy but I was having more normal cycles. During my ?break? from the western medication, Dr. Quan and I decided to use herbs along with her acupuncture treatments. It was then that I became pregnant for the second time, and this time my tiny little miracle survived! I thank God for bringing Dr. Quan into my life and for the help she was able to give! I had a wonderful, healthy and amazing pregnancy that resulted in a beautiful blond haired, blue-eyed baby boy!
This is not the end of my story? not only do I have my miracle baby boy; I have his little brother, and his beautiful little sister as well! I feel so blessed to have overcome the diagnosis of PCOS with the amazing help and support from Dr. Quan. I cannot count the number of people I have told my story to, to offer them encouragement, hope and support in their own fertility journey. I have and will continue to recommend Dr. Quan to all my friends, family and total strangers to help and aide them in their own fertility struggles. It is my hope, that by reading my testimonial, you are able to find the courage to try something new, maybe out of your comfort range, and come and speak to Dr. Quan. I have three amazing results!
See photo taken on April 1st 2013, Michael (almost 5 yrs.), Jonathan (3 1/2yrs.) and Kianna (almost 2 yrs. old)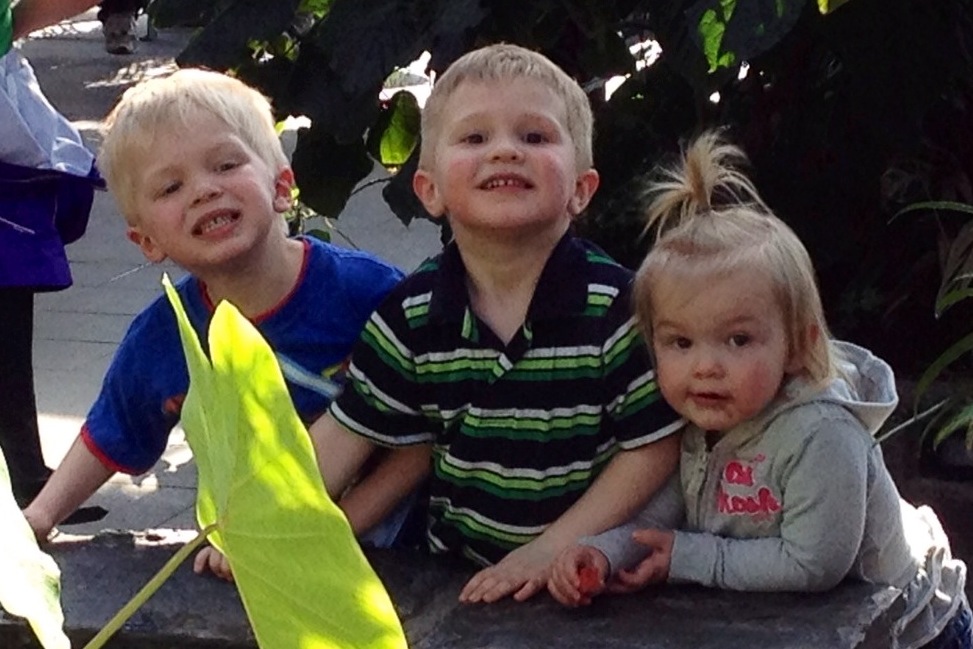 Christina Haag from Calgary
------------------------------
[Fertility testimonial]
Fertility: Apr 17, 2013
There was time when I thought that my life would never include a child. Today my whole world revolves around my daughter Isabella. Sarah gave us a gift that no amount of money could have afforded us, a child of our own. Our story goes a little like this. The details are slightly blurry due to all the emotions that surrounded that time frame.
In the year 2011 we had been married for a little over a year and decided that it was a good time to start a family. Within, three months we were pregnant and thrilled. This would be to no avail the pregnancy was not viable. We were saddened but continued to try over the next year. After that year when we were unsuccessful when followed up with the fertility center and did all the required testing. I thought worst case scenario we had a blocked tube. As, I sat across from the fertility doctor my life changed forever. She looked at me, closed my file and said that we needed to adopt as we would never have children of our own. We were devastated to say the least!!! Our chances of conceiving our own child was less than 2 per 1000.
So, after laying on the couch crying for a week I decided to take matters into my own hands. I figured the worst had already happened nothing I do from this point will hurt me. So, here enters my miracle worker Dr Sarah Quan!!! After, seeing a few other acupuncturists I found her like a blessing from heaven. My first encounter with Dr Sarah was spent with me crying heavily on this poor woman's shoulder. Then, the real work started with acupuncture, herbs and diet. I was hooked and felt like I was actually involved in the process and not just a number on a file. I went religiously for four months twice a week. I took my vitamins and herbs every day on time. Now, in the interim we had put our names on an egg donor list in Seattle and we preparing ourselves with taking that route if nothing ever came of acupuncture. That interview was scheduled for the first week of March. Well, imagine my surprise when the last week of February rolled around and my period was late. I must have taken three pregnancy tests and all were POSITIVE!!!! No need then for an egg donor we were having our own child.
I am so grateful everyday that Dr Sarah entered our lives and altered it in a way that I will never be able to thank her for. I look into my child's eyes and thank Dr Sarah everyday that she has given us the gift of a lifetime. I wish to thank-you for your patience and care during one of the hardest times of my adult life. I am ready to try again for another little miracle!!!
Colleen Listro
------------------------------
[Fertility testimonial]
Infertility: March 2013
I decided to go to Dr. Quan after trying to get pregnant for almost 3 years. The doctors had all told me everything was fine and all reports were normal. They were not sure why I was not getting pregnant. Dr. Quan pinpointed my issue and said it was treatable with acupuncture. Within 4 months of doing acupuncture I was pregnant and had a beautiful daughter 9 months later! Cannot thank Dr. Quan enough. She is an extremely understanding, patient and nice person. She put me on ease right away. She is also very knowledgeable about nutrition. I am going back to her now again to have another pregnancy!
A patient from Calgary