Testimonials 2015
[Infertility]
Infertility: Nov. 24, 2015
Dr. Sarah Quan has been an angel to our family in several ways. In an effort to conceive our second child, my husband and I suffered several miscarriages and years of heartbreak. We wanted nothing more than to give our son a brother or sister. After all, we were healthy and had no real trouble conceiving our first son even though I only have one ovary. I had one removed as a teenager due to a large ovarian cyst that wrapped itself around the ovary and fallopian tube Doctors advised me that I should not have trouble conceiving children once I was older.
This didn't seem to be the case. The medical doctors kept telling me that I would conceive eventually and that what I was experiencing was normal. After three miscarriages, we became desperate for help and turned to acupuncture. We couldn't handle one more negative pregnancy test or a positive one that would turn to heartbreak 6,8 or even 12 weeks later. Sarah was very professional and seemed to understand my bodies needs immediately. She changed my cycle completely and within two months of treatment and one month of trying, I conceived my second child. On February 10th, 2008 4.5 years after our first son was born, we welcomed Elliott Wessely Bro into the world! He has been a joy ever since!
Our story doesn't end there! Seven years later in February 2015, we discovered I was pregnant with our third child. We were delightfully surprised and overjoyed! At my 37 week appointment, it was discovered that our baby was breech! I immediately knew who to ask for help and called Sarah's office that Tuesday morning. They were able to slip me in for a treatment and moxibustion. We did the moxibustion at home later that day, and by my follow up ultrasound and breech consult on the Friday baby was now head down! I am seeing Sarah tomorrow on my due date and hope to meet my new little one before the weekend! We are so grateful to Sarah and her staff and highly recommend her care for all of your health needs.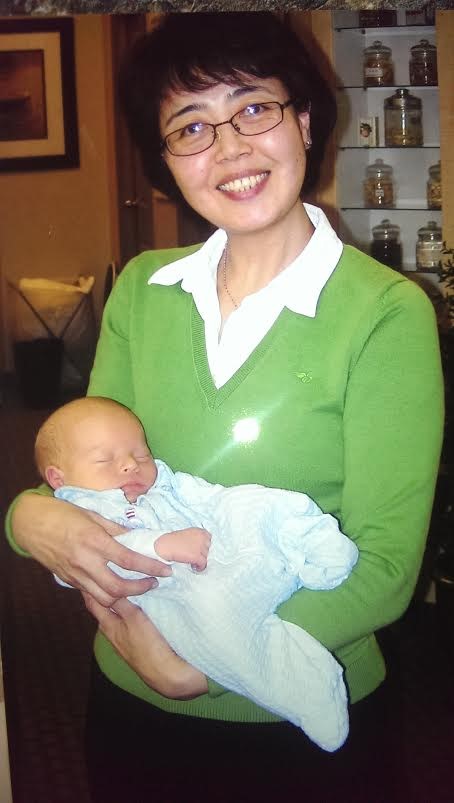 Rae
-------------------------------------------------------
[Infertility]
Infertility: Nov. 15, 2015
We struggled with infertility for several years and were finally accepted into the Regional Fertility Program.
Based on age, low ovarian reserve and a few other factors, the recommendation was to do an aggressive version of IVF. Convinced that this would work for sure, we were absolutely devastated when it was unsuccessful.
This was a low point in our life and we had given up all hope of having children. We were considering a second cycle of IVF but weary of the financial expense, the stress, the hormones and what could be another disappointment.
We were never big believers of alternative therapies and Eastern medicine, and when someone asked if we had tried acupuncture my reaction was that "where was the science backing this?", and "how could this possibly work?".
Out of desperation we opened our mind totally to the idea, and although we were seeing Dr. Sarah during our IVF journey, we decided to commit to the whole process which included acupuncture treatments, a change in diet and some Chinese herbs.
Within two months, Dr Sarah helped regulate my cycle and we became pregnant. We are now parents to an energetic 16 month old boy and I attribute this blessing to Dr. Sarah. Her faith, coaching and treatments worked when Western medicine failed.
Thank you Dr. Sarah – you are the reason we have the family we have today!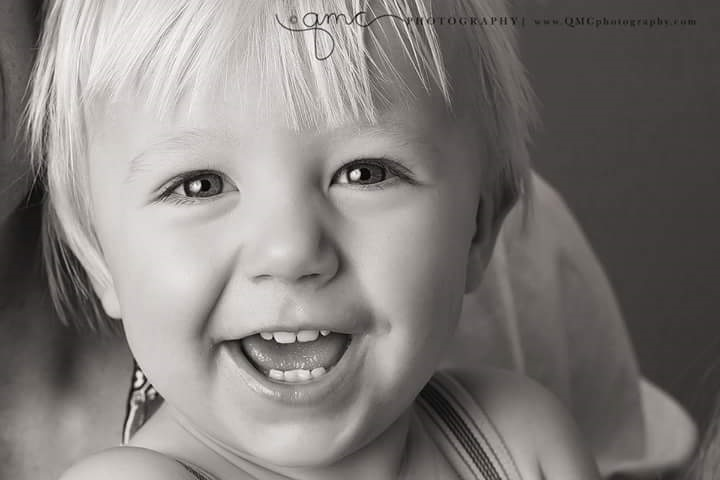 Natalie
-------------------------------------------------------
[Arthritis]
Arthritis: June, 2015
I have been coming for Dr. Sarah Quan's help since 2007. At that time, I was having troubles with arthritis in my left knee. My leg was so swollen that I felt like I was carrying a huge fence post around with me!
I saw specialist who decided to give me knee replacement. However surgery waiting list was long. I had to wait for at least 2 years. Given that my knee was so painful, I had to looking for other therapies. I started acupuncture. At 6 to 7 treatments of acupuncture the swelling subsided and my knee ceased to bother scarcely at all. I was able to resume normal activities but I kept taking acupuncture treatments from time to time as maintenance for my arthritic knee.
Over the years Dr. Quan has treated me successfully for dizziness, digestive and elimination problems, weakness in my limbs and of course for arthritis. Her expertise reflects her knowledge as a doctor of Chinese medicine.
When other health professionals have no answers for me, I have found help in Dr. Quan's care
Lorna Nicole (retired teacher, 78 years of age)
-------------------------------------------------------
[Knee Replacement]
Knee Replacement: June 10, 2015
I had a Total Knee Replacement and went to see Dr. Sarah Quan 2 weeks post-surgery to assist me with my recovery. I found the acupuncture and cupping treatments helped reducing the post-operative pain, and the inflammation and swelling were measurably decreased allowing my range of motion to be greatly improved. All of this allowed me to return to my daily activities quicker, with more confidence and ease.
Shirley (Registered Nurse)
-------------------------------------------------------
[Crohn's Disease]
Crohn's Disease: May 8 2015
My name is Derek and I have been a patient of Dr. Quan's since 2011. I have taken advantage of her acupuncture work, as well as her expertise in the use of Chinese herbs. I am now a 45 year old man that has lived with the diagnosis of Crohn's disease and Irritable Bowel Syndrome (IBS) since the age of 9. Prior to working with Dr. Quan I was at peace thinking I would have to live with the constant diarrhea, cramps, and discomfort associated with my diseases for the rest of my life. But lucky for me one day I agreed to try out her herb recommendation. At first, I had to take multiple doses per day, but over time that was reduced to a few doses per week, to now I am at the point that my digestive system is working fine and regular (like a normal person!!!). I can safely say after all the medications I've tried over the years, that the herbs have been the best thing to happen to my digestive system in 30 years. Now I am in maintenance mode, and simply have to take one dose with tea once per week or two (unless I eat something I know I really shouldn't).
If you suffer from the same conditions as me, you have nothing to lose by trying out a customized mix of her herbs for at least a month to give your body a chance to get used to them. I know it was the best thing I ever did.
Thank you Dr. Quan
Derek Russell
-------------------------------------------------------
[Scoliosis]
Scoliosis: April 2015
When I was a young adult I was told by family doctor that I had scoliosis. "I have what?" I said. And so it begins …
A curve in my spine. Not really all that uncommon, not life threatening and not a hindrance in my daily activities until I experienced a bulging disc in 2007. So painful! I was a month into starting a new job and was at home crippled with pain. The pain medication I was taking helped but was by no means healing me. Desperate for some relief and to return to my new job, I started doing some research and discovered Dr. Sarah Quan. Never did I ever think I would be a fan of acupuncture but after the first treatment I was hooked. It works! The treatments allowed me to go back to work within a week and healing progressed to a fully recovery.
Then in 2015, another surprise – left shoulder tendonitis. Again, so painful! Back at Dr. Quan's office and again over time with several treatments on my shoulder and neck healing progressed to a full recovery.
As I grow older my spine becomes more challenged with age, weaker. There are things I can do to keep it loose an strong. But when those efforts fail and I am hit with a painful surprise, it is comforting to know I can turn to Dr. Quan. Her skills in acupuncture and cupping techniques for initial relief got me off the pain medication and with further treatment to a place of being healed. I have learned I do not have to let the restrictions on my spine from having scoliosis debilitate me. Thank you Dr. Quan for your expertise!
Karen
-------------------------------------------------------
[Infertility]
Infertility: April 23, 2015
A lot of people who want to start a family assume that getting pregnant won't be an issue, or if it is, there's a quick fix. I was definitely one of those women. When it was my turn to start a family I was already mid-thirties. I was very fortunate in that I got pregnant right away, but sadly, I miscarried. A few months went by and I was pregnant again, only to result in another miscarriage. I had heard miscarriages were very common so after my first miscarriage I wasn't too concerned and was happy that I was able to conceive so easily. After the second miscarriage I was starting to get a bit nervous. Another month went by and I was pregnant again. Sadly, a few weeks later the same result. A medical doctor won't investigate miscarriages until you've had 3 so I was now on the list to go to the fertility loss clinic but I wanted to investigate other methods. I started asking around and to my amazement, a lot of women have difficulties trying to conceive or have miscarriages. A friend highly recommended Dr. Sarah. Quan and I thought it's worth a shot to pay her a visit! When I went to see Dr. Quan I was pregnant for the fourth time. Physically I was exhausted, your body goes through a lot when you miscarry, and emotionally I was a wreck. I remember saying to Sarah, I have no idea if this pregnancy will stick but I need help relaxing. I was treated for much more than that. For the first 3 months I went in every week and eventually every couple of weeks to see Dr. Quan who worked on my health both emotionally and physically. I felt like a new woman and the pregnancy was going great! After 40 weeks I went in to see Sarah and she gave me one last acupuncture treatment 3 days before my beautiful baby girl was born. I can't thank Dr. Quan enough for her treatments and for helping make our little miracle happen.
Giselle Histon
-------------------------------------------------------
[Period]
Period: April 22, 2015
I started seeing Dr. Quan 8 years ago as I was frustrated with my western medical physicians. I was in my mid-30s when I decided to stop taking birth control pills and my period never returned. It made me very upset as I was too young for peri-menopause. My physician sent me to a fertility specialist who told me I was always like this and I'd need his treatment if I ever wanted to get pregnant (which I didn't, I just wanted my cycle back). Sarah listened and she truly cared and told me she could help. It took some time (partially due to my irregular visits), but it was worth it, my period return and for the last couple years it has been pretty much a 28-day cycle. I am now 44 years old. My energy has been great and I feel my hormones have returned to functional levels. I owe it all to Sarah... I would recommend Sarah to anyone, she is the best doctor I have ever seen and I continue to see her for general health and well-being.
Lori
-------------------------------------------------------
[Sciatica Pain]
Sciatica Pain: March 10, 2015
I would like to share my experience with Sarah Quan at the Acupuncture and Wellness Clinic. After several years of suffering with sciatica pain, I decided to try acupuncture. I tried numerous chiropractor sessions, Physio Therapy, massage therapy, and nothing worked.
A good friend had recommended Sarah at the Acupuncture & Wellness Clinic, I had nothing to lose. After acupuncture treatments with Sarah I experienced prenominal results. My sciatica is completely gone. That was six years ago.
I feel very fortunate to have entered my relationship with Sarah as she cares about her patients and their wellbeing. She is very knowledgeable.
I would recommend Acupuncture to anyone suffering with sciatica pain like I was. Thank you so much for all that you have done for me.
Deb Kobylka
-------------------------------------------------------
[Back pain, headaches and migraines]
Back pain, headaches and migraines: Jan 18, 2015
I am a 27-year old female with thoracic scoliosis that causes me back pain and headaches/migraines. Dr. Quan did a combination of acupuncture and cupping which I found to be very beneficial. I can feel that my back is looser and the pain has decreased. If I do have pain, which happens much less frequently, it is much more manageable.
Because of Dr. Sarah Quan, I feel much more in control of my life. I am taking less medication and I can monitor my progress. Before I saw her, I felt like my condition and pain was misunderstood by physicians at times and I was often given medication to help alleviate pain, but not to treat the condition. After seeing an osteopath, two physiotherapists, a neurologist and using medications to ease my migraines and back pain, I feel that Dr. Quan has helped me more than those options combined. I highly recommend her exceptional services. Make an appointment to see her today as she treats many conditions. You will not be disappointed!
Karen Haid
-------------------------------------------------------